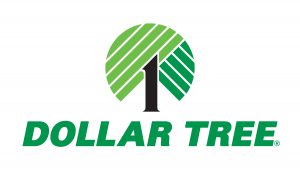 Dollar Tree is a national company with thousands of stores conveniently located in shopping centers and malls in all 48 contiguous states. Dollar Tree carries a broad, exciting mix of merchandise that includes many trusted national and regional brands. Some of the product departments you'll find at Dollar Tree include housewares, glassware, dinnerware, cleaning supplies, candy, snacks, food, health and beauty, toys, gifts, gift bags and wrap, party supplies, stationery, craft supplies, teaching supplies, books, seasonal décor, and more! Everything you need for every day, every holiday, every occasion… and every single item is only $1 (or less)!
Locations Represented
115 Sutphin Boulevard, Queens
101 Avenue, Queens
1249 Utica Avenue, Brooklyn
2596 Linden Blvd, Brooklyn
Dollar Tree Real Estate Requirements
Stores in the 8,000 to 10,500 gross sq. ft range.
Targeted average store size is approximately 10,000 gross sq. ft. with at least 70 ft. of store frontage.
All stores incorporate the same philosophy:Bright Stores, Big Signs, and a Clean Environment.
Stores located where Middle-America lives and shops.
What Does Dollar Tree Look For?
Regional or neighborhood centers.
Freestanding locations in a strong retail corridor with street presence, easy ingress/egress, and ample parking.
Shopping centers that are highly visible & have strong traffic counts.
Back door freight delivery, accessible by tractor trailers.